Welcome to Class One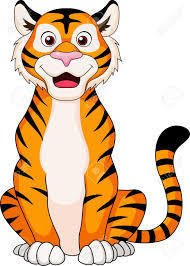 This term our topic is: Amazing Animals
Literacy
This term our writing will have an animal focus and will include the stories 'The Tiger Who Came To Tea' by Judith Kerr and 'Gorilla' by Anthony Browne. The children will be writing their own versions of these stories looking at characters and settings. As a class we will read 'Fantastic Mr Fox' by Roald Dahl.
Our trip to Flamingo Land will provide plenty of opportunities for writing about the day, as well as researching and writing about animals in the wild and how we can protect them.
We will continue with our weekly Guided Reading sessions, looking to develop fluency and comprehension of fiction and non-fiction text. On all other days children will read individually to an adult. Please continue to read with your child at home on a daily basis; it really does make a huge difference!
The class will continue to develop basic writing skills focusing on spelling, punctuation and grammar (SPaG), and we will be working hard to develop our handwriting.
Spellings continue to be of great importance. Your child will receive a new set of spellings each week which will be practised every day at school. We really appreciate you practising spellings with your child at home as well.
Phonics
Daily phonics sessions will continue to take place to support your child in both reading and writing and we will also have regular handwriting sessions to focus on letter formation and size and develop our joined up handwriting style.
Year 1 children will be working towards the Phonics screening in June 2018.
Numeracy
As mathematicians, our work in numeracy will continue with a focus on place value, number bonds (to 10 (R), 20 (Y1), and 100 (Y2)), number doubles, addition and subtraction, 2d and 3d shapes, fractions, money, time, collecting data to make and read tally charts, pictograms and bar charts, multiplication and division.
Science
Our science topic this term is 'Wild and Wonderful Creatures.' We will be learning how to classify different types of animal, what animals (including us), need to survive, and all about different animal habitats and food chains.
History/Geography
In geography will be finding out all about the continents and the oceans. The children will compare animals in hot countries with animals in cold countries.
In history we will find out about Mary Anning and how she used fossils to find out about the past. Children will also complete a basic timeline of the first animals and plants.
I.C.T
We will be using Word to produce exciting posters to support our literacy work, as well as using computers to support our research into different animals.
Art/D.T
We will start the first half of term by designing and creating animal masks using paper mache. We will create zoo enclosures and use different drawing techniques to create landscapes and animal habitats.
PE
As physically active pupils. we will be improving our confidence in developing basic skills and working together in our PE lessons, having fun doing different activities which will test our skill and coordination. This half terms focus will be animal antics and games.
Music
Our music lessons this half term will be focusing on sounds, rhythm, and pitch.
We will be learning songs for our Easter Service.
PSHCE
We will continue to share all about ourselves and what we are good at. We will also focus on the importance of friendships and what it means to be a good friend, and how to work together as a team. Our focus text for this term is Have you filled a bucket today? A guide to daily happiness for kids.' by Carol McCloud.