Welcome to Class Two!
Our Topic this term is 'The local Environment'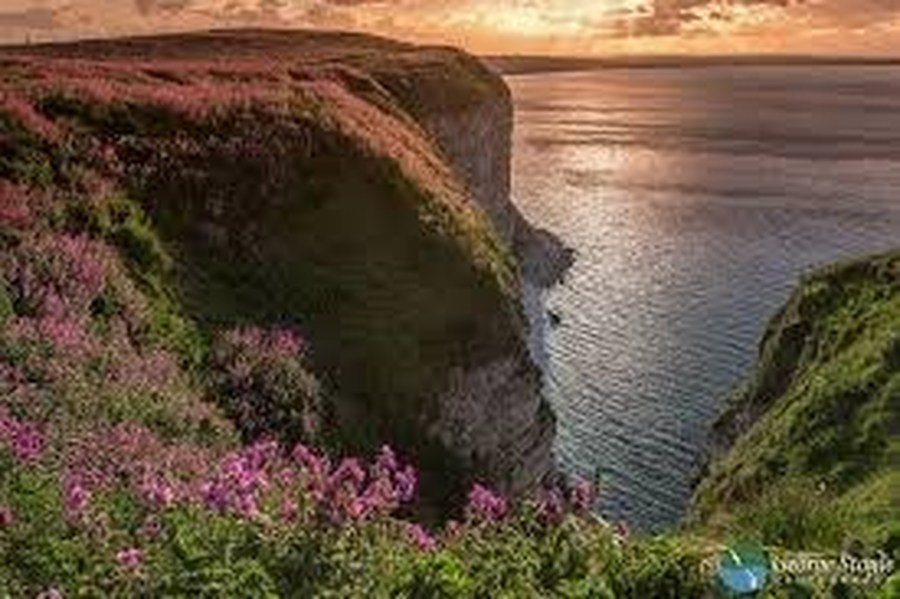 As we welcome everyone in Class Two into the Summer Term, we begin a busy and exciting end to this school year!
As our topic this term is Local Environment, we begin by preparing for a visit to Tophill Low where we will study woodland and pond life.
In Literacy, we will build upon our visit last term to Robin Hood's Bay to write poems, create role play and write stories.
Our writing in Literacy this term wouldn't be complete without learning more of the creatures that live in our local environment. As we research food, habitat, life cycle and young, we will organise information ready for a report to be presented in the form of an information text.
In Numeracy we will continue to follow the new curriculum for Y3/4. This term we will become confident at adding, subtracting, multiplying and dividing large numbers using both mental and written methods and be able to apply these skills to real-life word problems. Work on shape will enable us to compare, classify and name 2d and 3d shapes, identify lines of symmetry, order, identify and name different types of angles and triangles. We will interpret and present discreet and continuous date in the form of pictograms, bar charts and time graphs and use these to solve sum and difference problems. Using co ordinates will enable us to describe positions on a grid and translations of shapes. We will use objects and numbers to show and calculate, order, compare and add fractions.
In Geography we will use maps to explore our locality in relation to the United Kingdom . We will concentrate on the regions of Yorkshire, key physical characteristics, and major cities.
In History we will find out about Boynton Hall - Another visit is planned for this and we look forward to meeting the owners in order to ask in depth questions! .
In Science we will be finding out how living things are classified and about habitats and food chains through visits to Tophill Low and the RSPB at Bempton.
In PSHCE we will learn about respect . We will continue our focus on British values and will continue our work on Global learning.
In Art and Design Technology we will study the work of L S Lowry and use this to design and paint a picture representing our school playground environment .
Our School Trip to Bempton Cliffs will give use the opportunity to create sculptures of the many wonderful sea birds that we are hoping to see there.
In Computing we will continue to learn coding so that we can make our own simple games and program our crumble in order to enable our robot face to smile, wink and ultimately change expressions a given number of times - this is going to be so exciting!
We will also continue to practice our keyboard skills throughout the curriculum to record, present and enhance our work with pictures, creative texts and layouts.
In Music guitar lessons will continue! Year 4 children will learn to read and play new notes, while Year 3 children will continue to be introduced to new skills which will enable them to play simple chords. We will also focus on our singing and begin to write our own songs.
After an amazing experience of singing for Children In Need, the Choir will learn another song to sing as part of Bridlington School's Choir.
In PE this term, athletic skills will be learned and refined in preparation for Sport's Day, while Healthy School Week will give us the opportunity to learn Circus skills and many other sports!
In French Y3 children will extend their counting and continue to speak simple greetings and phrases as Y4 children continue to develop their vocabulary, reading and writing skills. They will extend their french vocabulary this term to include foods . Children will need to work hard to build confidence in order to set up and run the French Café at the end of term. Another opportunity to taste French cuisine! Snails anyone!
In R. E. we will find out about the teaching of Our World. We will explore religious and non religious view points of creation and the importance of caring for our world.
Our term will end with a Leaver's church service, followed by Coffee and cakes.
Keep checking our page as we upload our photos of this term's work!
Click here to view some of our Rain forest work from the Autumn Term.
Have a peep at our pictures of our last French Restaurant. Would you try eating snails? We did!!!!
Take a look at our photos from our Greek Day last year! Enter text...
Some of our pictures from last year.