A message from Mr Dodd to all staff, children and families, both past and present, governors and friends of Boynton and Wold Newton Schools.
It has been a privilege to have been the headteacher of these two wonderful schools. I have thoroughly enjoyed working with you all. Thank you so much for all the lovely gifts, cards and good wishes you sent on my retirement. I am overwhelmed by your kindness and thoughtful messages.
I hope you all enjoy a well earned summer break.
I wish both schools continued success and send very best wishes to all the staff, parents and governors who have supported the children in their learning and myself as headteacher during my time at both schools.
I send my very best wishes To Mr. Fletcher. I am sure he will enjoy his new role at these two happy and thriving schools.
A warm welcome to Boynton Primary School. In our small,friendly school we believe that a good education is what every child deserves and should inspire them to take every opportunity offered to develop and extend their learning. Boynton Primary is full of motivated, happy pupils who are busy doing just that!
At Boynton, we aim to provide a rich and relevant curriculum focusing on interesting and challenging tasks alongside practical and varied experiences in order to engage and excite children as they make their learning journey. We pride ourselves on the quality and breadth of the curriculum we provide whilst also developing the creative and personal skills of our pupils. All our children are helped to work independently and co-operatively so that they grow in confidence and develop self-esteem.
We are a school that welcomes innovation and progress in education but also cherishes traditional values.
Building upon and sharing with parents in the guiding and development of their children is a privilege we value highly and at Boynton Primary we aim to always make them welcome and involved in their child's learning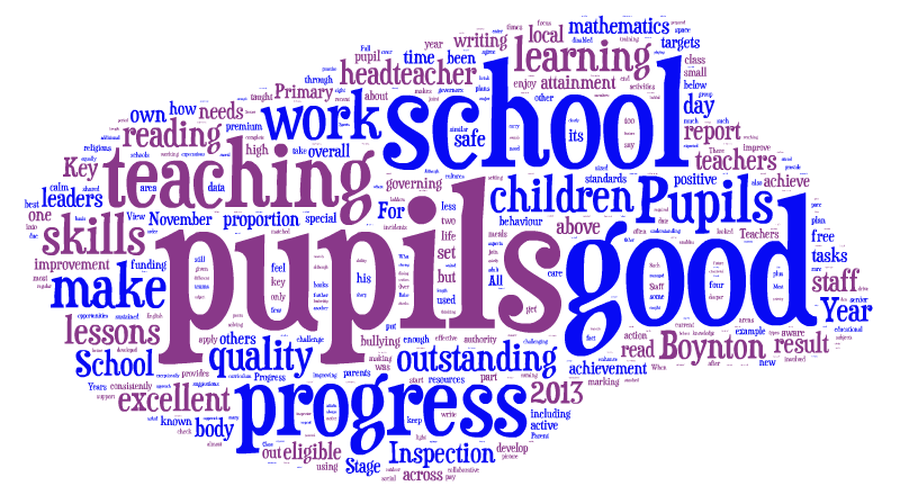 Latest calendar Events
There are currently no events.
Calendars page(s): calendar >>