Welcome to Class Three!
Our topic this term is.....
Space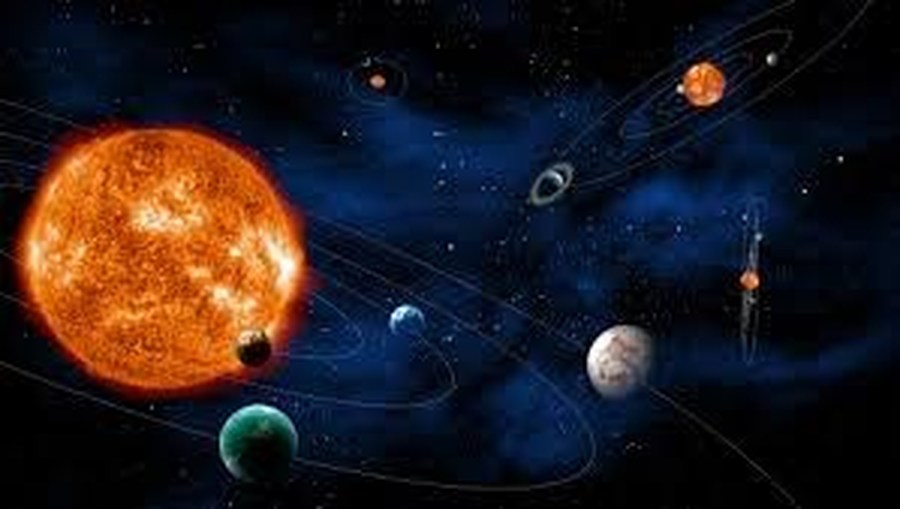 Welcome back Class 3, after what I hope was an exciting and enjoyable Christmas holiday, to a busy yet exciting term. Our topic this term will boldly go where no man has gone before as we learn and discover about space and our solar system! As always, if you have any resources, artifacts or knowledge that you feel you could share with us regarding our topic this term - then please let us know!
Literacy this term will develop our research and non-fiction writing skills as we create non-chronological reports about the planets in our solar system followed by an explanation text on both the solar and lunar eclipse. We continue to prepare for our SAT's in May by working on grammar ensuring the children understand their 'present perfect tenses', 'active and passive voices' and 'fronted adverbial phrases!'
As always, our continued emphasis will be spellings, punctuation and reading through daily practice and weekly guided reading sessions.
Numeracy will address the specified curriculum for Year 5 and 6 children incorporating the units of number and place value, addition and subtraction, multiplication and division, fractions, measurements, geometry, statistics, algebra, ratio and proportion. The Year 6 children will be attending weekly top us sessions in preparation for their SAT's tests in May.
Geography/History this term will be a little closer to home as we look at 'Extreme Earth' and the wilder side of Earth's extremes from raging topical storms to violent erupting volcanoes and terrifying towering tsunamis! We will also explore how these extremes affect people, communities and landscapes. Our focus in history will explore the history of the telescope and astronomy, the moon landing, space exploration and the space race between the Soviet Union and the USA.
Art will be bold and bright as we take inspiration from the American artist and space enthusiast Peter Thorpe. We will look at his use of abstract art in the background and space art in the foreground to create our own imaginative designs. We will develop our skills in using paint and look closely at many of Thorpe's pieces noting in particular how he uses rich and bold shades and textures to create his pieces. Keep your eye on our classroom wall to see our dramatic art work take shape!
Science will branch into physics as we take a look at 'Space' and in particular the Sun, Earth and Moon and how we discovered they were all spherical. We will also research their sizes and distances from each other, how we have day and night, seasons, different time zones and how the planets and the moon moves across the sky. Our second science unit this term will be 'Seeing Light' as we research how light travels, how shadows are formed and behave as well as taking a closer look at the eye and study how it works. Many opportunities for practical skills, hands on research and investigations to help develop our understanding of the physical side of science.
Music will see us continue to develop our guitar playing skills as we work to produce a repertoire of pieces. We will also concentrate on composing this term and develop our understanding of musical notation to compose, play and sing along to our own scores.
R.E. this term will be based around 'Stories of Christianity' as we learn about some of the less familiar chapters in the Bible and explore different aspects of the Christian faith through the stories of Ruth, Daniel, John the Baptist and Paul. Through visits by Reverend Glynn and with in-depth class discussions, we will discuss the meanings behind the stories and how they compare to life today.
British Values - over the course of the term will address issues around 'Health for Life' with particular interest in 'Growing up' and 'Changes in our life' providing discussions as to the choices we all make at different times in our life - in particular as our Year 6's ponder their move up to secondary school. Class circle time discussions provide children with an opportunity to discuss issues that are important to them and address what constitutes 'British Values' including democracy, rule of law, individual liberty, mutual respect and tolerance.
P.E this term will see the children developing and strengthening their skills, coordination and techniques in gymnastics. By focusing on strength, control and balance - the children will learn to use equipment safely, work cooperatively and perform their movements with pace and confidence.
French this term will focus upon 'Space' as the children develop their understanding of the language by speaking and listening and reading and writing. Through games, activities and role play, the children will also learn about the culture and traditions of France in context of their learning.
We really appreciate your support by encouraging your child to read at least 4 times a week, to practice their spellings and to complete their homework and return it back to school on the hand in date. Many thanks.
Our 'Anglo Saxon' topic last term was described by the children as 'awesome', 'exciting and gruesome' and 'fantastic!' and we produced some wonderful work which can be seen in the classroom, the corridors and in our books. Feel free to come and look at our outstanding work!
Here are a few photos from last term and our 'Anglo-Saxon ' topic......