Welcome to Class Three
Our topic this term is.....
WWI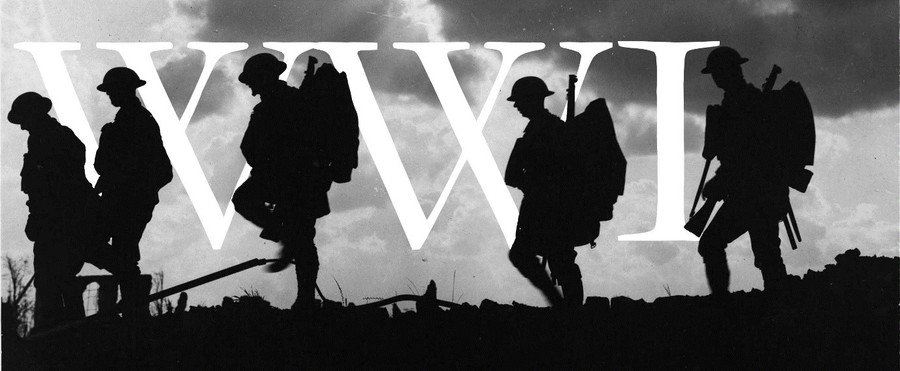 Welcome back Class 3 after what I hope has been a lovely 6 week summer break. As usual we have another busy and exciting term ahead of us! In line with the centenary, Class 3 this term are going back in time to discover more about 'The Great War' 100 years ago. As always, if you have any resources, artifacts or knowledge that you feel you could share with us regarding our topic this term - then please let us know!
Literacy this term will focus on the novel 'War Horse' by Michael Morpurgo which recounts the experiences of Joey - a horse purchased for the army in World War 1 France. We will look closely at characterisation, plots and settings providing opportunities for extensive writing alongside group and shared reading. Our Year 6 children will be working on their RobinWood recounts as they describe in detail some of the amazing activities they will have experienced on their residential whilst the Year 5 children take inspiration from the seasons and use similies and metaphors to create descriptive poems for our Harvest Festival. As always, our continued emphasis will be grammar, spellings, punctuation and reading through daily practice and weekly guided reading sessions.
Numeracy will address the specified curriculum for Year 5 and 6 children incorporating the units of number and place value, addition and subtraction, multiplication and division, fractions, measurements, geometry, statistics, algebra, ratio and proportion.
History/Geography - with maps at the ready, we will identify the locations of the countries that fought with both the allies and the axis power, investigate the continents they are in and where they are located on a world map. The children will learn about the origins of war, about life on the front line and the hardship of the trenches, the Christmas truce, what life was like for children in WWI and how the war ended. Lots of opportunities for research, map work and hands on learning through visits and excursions as we learn how the war is remembered today.
Art will take inspiration from the trenches of WWI as we sculpt and create miniatures of the front line using a variety of different media from chicken wire to papier mache. We will develop our skills of designing, measuring, sculpting and creating to try and capture what trenches on the front line were like. Keep your eye on our classroom wall to see our dramatic sculptures take shape!
D&T - Not quite the 'British Bake Off' but Class 3 plan to explore some typical war recipes, in particular 'trench food' so we can plan, prepare, create and taste the types of meals that would have been prepared when food was scarce.
Science During this term we will investigate 'Forces in Action' and explore the effects of gravity, friction, air and water resistance as well as building models to explore the way in which pulleys, levers and gears work. Our unit on 'Changing Circuits' will consolidate our knowledge of electricity and explore how to change the brightness of a bulb and the speed of a motor. Many opportunities for practical skills and hands on research and investigations to help develop our understanding of the physical side of science.
Music will see us developing our guitar playing skills as we work to produce a repertoire of pieces. We will also concentrate on singing this term and develop our understanding of musical notation to compose, play and sing along to our own scores.
R.E. this term will focus on the concept of 'Justice and Freedom' as we explore and understand their meanings and study how justice is significant in the stories from religion and in secular life and consider what religions teach us about forgiveness and reconciliation
British Values over the course of the term will address issues around 'Growing up' and 'Changes in our life' providing discussions as to the choices we all make at different times in our life. Class circle time discussions provide children with an opportunity to discuss issues that are important to them and address what constitutes 'British Values' and in particular 'The Rule of Law'.
P.E this term will see the children developing and strengthening their skills, coordination and techniques in gymnastics. By focusing on strength and control - the children will learn to use the equipment safely, work cooperatively and move with pace and confidence. Year 5's will also be having weekly swimming lessons this term.
French this term will focus upon the 'Summer Holidays'as the children develop their understanding of the language by speaking and listening and reading and writing. Through games, activities and role play, the children will also learn about the culture and traditions of France in context of their learning.
ICT over the course of this term we will be learning the skills of 'Coding' as the children learn key concepts such as algorithms, sequences and variables and learn how to code in order to create apps. We will also look at 'Crumble' software in order to program our own 'Crumble-bots' around a landscape map.
We really appreciate your support by encouraging your child to read at least 4 times a week, to practice their spellings and to complete their homework and return it back to school on the hand in date. Many thanks.
Our Crime and Punishment topic last term was described by the children as having 'gruesome', 'interesting!' and 'amazing!' and we produced some fantastic work which can be seen in the classroom, the corridors and in our books. Feel free to come and look at our outstanding work!
Here are a few photos from last term and our Crime and Punishment topic......