Welcome to Class Three!
Our topic this term is.....
The Anglo Saxons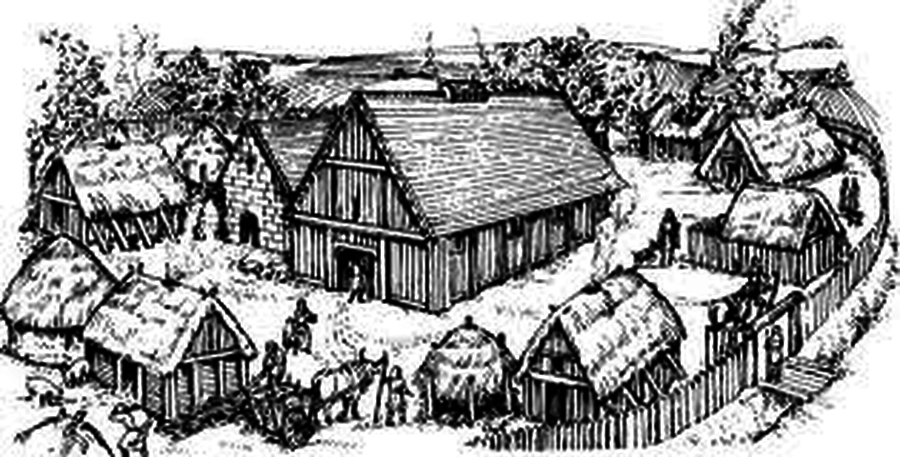 A warm welcome back to Class 3 after our summer holidays as we start another busy and exciting term. Our first topic of this academic year will be history based as we look at the Anglo Saxons and as always - if you have any resources, artifacts or knowledge that you feel you could share with us regarding our topic this term then please let us know!
Literacy this term will begin with poetry as the Year 5 children take inspiration from the artist Walt Curlee and use similes and metaphors to create descriptive poems for our Harvest Festival. Our Year 6 children will be working on their RobinWood recounts as they describe in detail some of the amazing activities they experienced on their residential. Our attention will then focus on Anglo Saxon sagas of old that mix references to real events with characters and events from Anglo-Saxon legends. Beowulf is an epic poem in Old English, the language spoken in Anglo-Saxon England and tells the story of a struggle between the hero, Beowulf and a bloodthirsty monster called Grendel. We will explore Michael Morpurgo's version with opportunities for extensive writing, SPAG and speaking and listening.
As always, our continued emphasis will be grammar, spellings, punctuation and reading through daily practice and weekly guided reading sessions.
Numeracy will address the curriculum for Year 5 and 6 children incorporating the units of number and place value, addition and subtraction, multiplication and division, fractions, measurements, geometry, statistics, algebra, ratio and proportion.
Geography/History this term will begin with the invasion of the Anglo Saxons as the children research the location and types of settlements, religion and monarchs alongside learning about how they farmed, lived and socialised before the Viking invasion of 793. Lots of opportunities for research and hands on learning through our trip to the Anglo Saxon village at Murton Park.
Art/Design and Technology will begin by taking a glimpse into the fascinating Bayeux Tapestry depicting the Norman conquest and look at how other artists have told stories visually through the ages. With inspiration from the masters we will design our own wordless story through the medium of textiles.
Science will focus on 'Healthy Bodies' as we learn about food groups and their effects on our bodies, how nutrients are transported around the body by the circulatory system and recognise the impact of diet, exercise, drugs and lifestyle on how our bodies function. We will look in detail at the purpose of our heart and lungs and through practical experiments, investigations and experiments - develop an understanding of what we can do to keep ourselves healthy.
Music will see us continue to develop our guitar playing skills as we work to produce a repertoire of pieces. We will also concentrate on composing this term and develop our understanding of musical notation to compose, play and sing along to our own scores.
P.S.H.C.E over the course of the term will address issues around 'Health for Life' with particular interest in how we keep our bodies healthy and provide discussions as to the choices we can all make to stay healthy. Class circle time discussions provide children with an opportunity to discuss issues that are important to them and address what constitutes 'British Values' including democracy, rule of law, individual liberty, mutual respect and tolerance.
P.E this term will see the children developing and strengthening their skills, coordination and techniques whilst playing the invasion games of tag rugby and basketball at the sports hall. The Year 5 children will also be partaking in their weekly swimming lessons as they develop their confidence and stroke techniques.
French this term will focus upon 'The weather' as the children develop their understanding of the language by speaking and listening and reading and writing. Through games, activities and role play, the children will also learn about some of the culture and traditions of France in context of their learning.
R.E will focus on the special journey and religious importance of a 'Pilgrimage' within faiths and identify the similarities and differences between Christianity and Islam. The Holy site of Anglo-Saxon England, Lindisfarne, and the Hajj pilgrimage of Muslims to Mecca will be our main focus.
ICT over the course of this term will be 'Coding' as the children in Class 3 learn key concepts such as algorithms, sequences and variables and learn how to code in order to create apps and games that the children can play.
For more detailed information about what we are doing this term - please click here!
We really appreciate your support by encouraging your child to read at least 4 times a week, to practice their spellings and to complete their homework and return it back to school on the hand in date. Many thanks.
Our 'Europe' topic last term was described by the children as 'interesting', 'fascinating' and 'colourful' and we produced some wonderful work which can be seen in the classroom, the corridors and in our books. Feel free to come and look at our outstanding work!
Here are a few photos from last term and our 'Europe' topic......